The journey has just begun...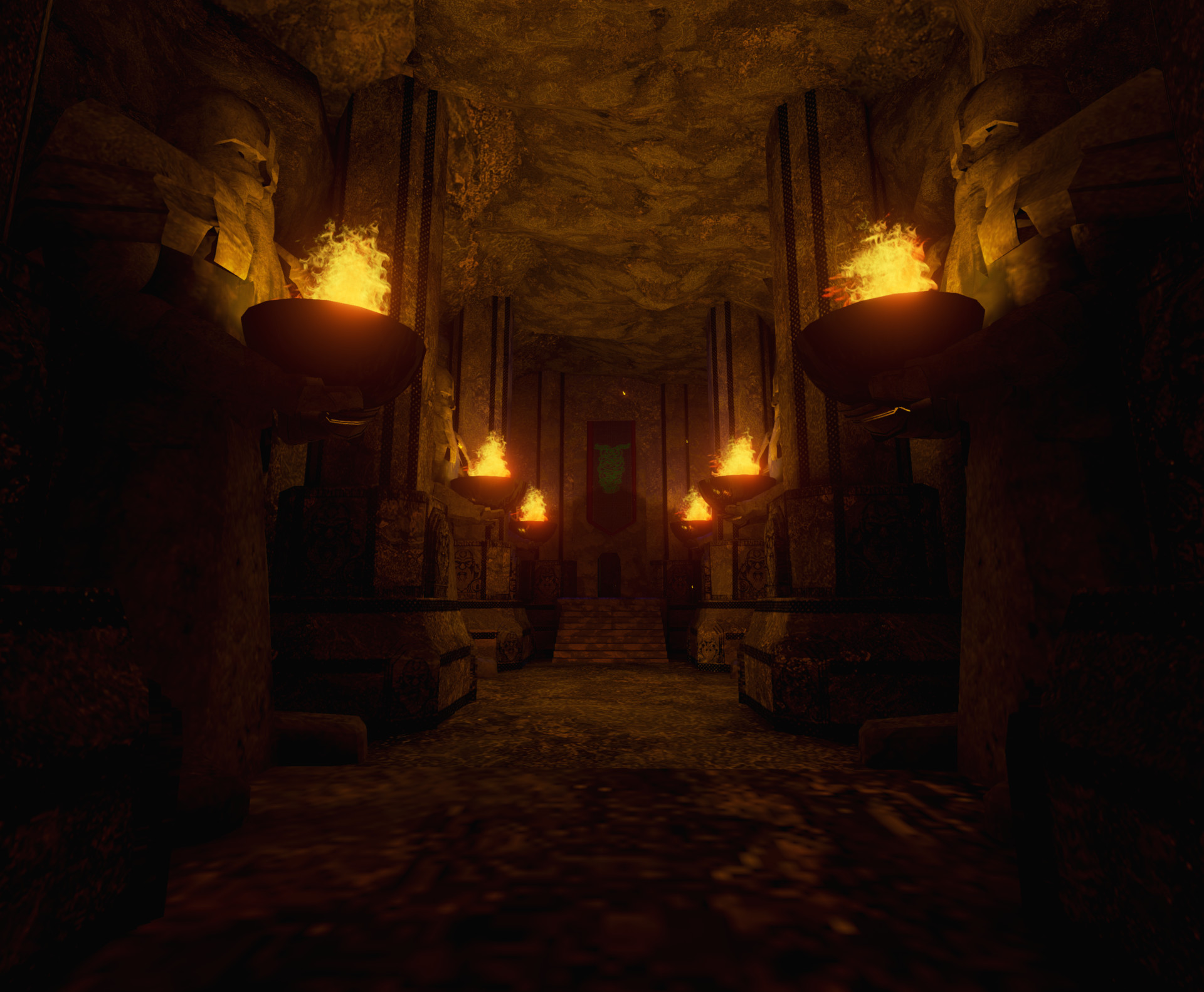 The diabolical Demon Lord Malebranche the Death Bringer has been freed from the Shadowhold. Already, the peaceful hamlet of Willow Glen is overrun by his devil spawn. The days grow ever shorter and the land will soon succumb to the Long Night.
Only a ragtag band of misfits-turned-heroes knows the secret to defeating the evil threat and doing so will test their resolve.
Deep in the lost city of Xak Tsaroth lies an unconfirmed promise of salvation in the form of the legendary Heart of Dragonkind. Will this myth prove fact? Can the stone be used to defeat Malebranche? The Gods themselves watch with anticipation as the campaign of Unification unfolds!
"Wear these talismans well, dwarf-friends."
Recent Posts


I'm starting to go through withdrawals!

Viewable by: Public
Posted
on September 22, 2017 05:34
Viewable by: Public
Posted
on September 22, 2017 01:44
Eve Nightsheer sits on the cave floor, leaning her back against cold, damp stone. The paleness of her flawless face is noticeably exaggerated as her eyes scan the scene.

The lifeless and bloodied body of Dvora Grimbane lies near the back of the decorated cave, partially obscured by shadow. Faint whimpers can be heard from the other two wide-eyed half orc women seated close by. The rest of the cave is a macabre scene of death and gore.

With a snap of her fingers, the mysterious dark mistress conjures a pen and a small square of parchment. In artful strokes, she marks the tiny scroll in arcane script. A moment later, she produces a black bird from the ether, ties the furled message to its leg and tosses it into the air. The bird is gone in an instant, winging its way northward through the dank caverns at incredible speed.

"So, my purpose has become clear," she says aloud, but you sense the statement was directed only at Eve herself.

Looking around, she gives the party a weak smile. "Trouble is afoot, friends. You'd best be on your way without delay. There is no telling who else may be lurking about." She rises as if to leave.
Viewable by: Public
Posted
on August 24, 2017 03:06
Epic!
After careful deliberation I think I will choose revenge plus it might be profitable

Viewable by: Public
Posted
on August 03, 2017 03:05
Epic × 2!
See more posts...
Game Master:
Setting:
Rule System:
Tags: