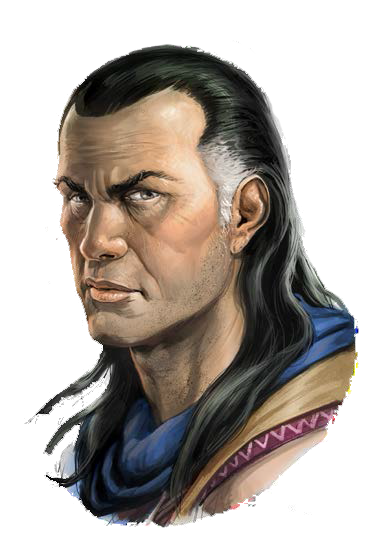 Khonnir Baine had asked me for my impressions of Scrapwall, the technological things underneath it, and what it all meant. I honestly had no idea how to respond. I have already my technological discoveries down (see the Appendix at the end of this missive), so this will be more emotional and intellectual insights and discoveries.
So… Hellion. A technological being. Claimed to be a god. Was he? I don't think so, after all we were able to defeat him and ruin his and the Lords of Rust's plans. I can't imagine Shalyn or Asmodeus being defeated or frustrated that easily. Not that fighting Hellion was easy! In any case, I think Hellion might have been some sort of person untold centuries ago, but whose mind and heart were placed in a mechanical conveyance when his body failed – sort of a robotic lich. In this case, Hellion's body was a shiny steel spider with guns and lasers mounted on it. And the crab claws! Those pinchers nearly killed
Sumov
, cutting into his sides and breaking many of his ribs.
There was some sort of digging machine beyond Hellion: a massive wheel of metal buckets lined with sharp edges was embedded, partially buried, in the wall. The latticework of metal girders connected to the wheel. The whole of the device comprised a long mechanical arm ending in a metal wheel far larger than any mill's waterwheel. It wasn't fully function, disable is some subtle way. But I can imagine how useful such a device would be for Golarion. Of course, there was only that one, so I imagine wars would be fought over it, even assuming the Technic League got their hands on it.
We also encountered a modified piece of equipment. It was the size of a bastard sword or a two-handed sword, but has sharp teeth that spun on where the edge of the "sword's" blade would have been. It was being used as a melee weapon by a priestess of Hellion, an orc woman named "Kulgara." That was a scary fight too, but nowhere like fighting Hellion.
As I remember our adventure through Scrapwall, I am sure I will remember other technological wonders and horrors. As I do so I will add to this list, but for now I need to go. There is a dinner party at Tombak's I need to get to.
Session: Iron Gods 32 - Friday, Feb 10 2017 from 6:30 PM to 10:00 PM
Viewable by: Public
Posted
on April 21, 2017 14:34
Epic!